The Liberal Myth Of Tolerance
Very often the one's screaming for tolerance are the most intolerant of all.
Conservative commentator Ben Shapiro appeared on CNN's Dr. Drew show with a panel of guests including transgender Zoe Tur, who tried to bully Ben by grabbing him on the back of the neck and threatening him physically. This would never have been tolerated if the reverse had happened, but because all members of the LGBTQ community are automatically given victim status now by society, a transgender person can do or say just about anything.
Ben Shapiro explains why society must not accept the delusion that transgenderism is an acceptable lifestyle. Transgenderism is a mental disorder and needs psychiatric help, not encouragement.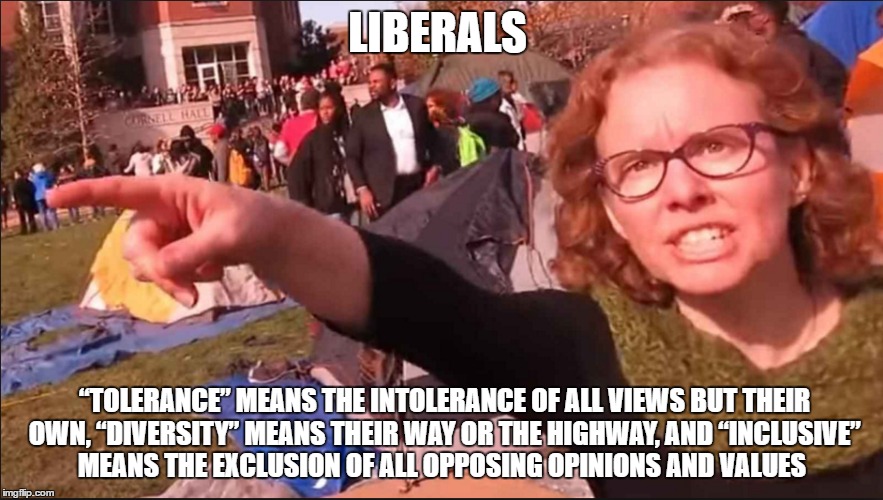 Liz Wheeler: Liberals Preach Tolerance, but Hurl Hate
A Confession of Liberal Intolerance
WE progressives believe in diversity, and we want women, blacks, Latinos, gays and Muslims at the table — er, so long as they aren't conservatives.